Come sail with Kirby parent Chuck Hawley on his 38′ yawl, Surprise.
Located conveniently in Santa Cruz Harbor, Surprise is available for a 2-3 hour cruise on your choice of weekend or summer days.
You can select from a morning trip down to Capitola and New Brighton (frequently less wave action and more powering) where you'll be served hot coffee and pastries from one of Santa Cruz's excellent bakeries. Alternatively, select an afternoon sail when the wind is up and tack up the coast to Natural Bridges, followed by a return to the "Banana Belt" by Cowell's Beach where it's always warm and wine and cheese can be consumed while at anchor.
Surprise is an Alerion Express 38 Yawl, frequently referred to (somewhat irritatingly) as the "prettiest boat in the harbor" (by her owners…) She can hold up to six passengers, but you'll be more comfortable with four. Bring your family, bring another couple, bring some celebrities you know who just happen to be in town, but by all means bring yourselves.
Time and date to be arranged by Chuck and the lucky high bidders.
Available April through October 2016.
Maximum 6 participants (4 recommended)
Your captain and seasoned sailor, Chuck Hawley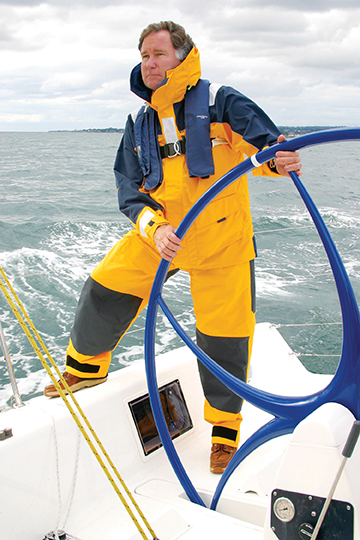 ---
This item will be offered during the live auction at our Benefit Brunch on March 19th!